Emily Blair
Office Coordinator
Email :
Office.fasa@gmail.com
Office Hours:
Tuesday and Wednesday 11am-4pm
Pronouns:
She/her
Bio: I am a 5th-year Fibre and Materials major with a minor in Art History. My work focuses on weaving, papermaking, ecological data reinterpretation, and collaborative incorporations of sound and video. Through my many years of working with student-run organizations, I have aimed to foster an accessible and approachable space for the Fine Arts community. My background is in finance and administration and I have been involved in many student-run groups such as Art Matters, the VAV, and the Fibre Student Association; this has helped me understand the importance of keeping these organizations healthy and ensuring they are serving the community they support. I will always be reachable by email or by visiting during my office hours to discuss FASA or the many ways you can get involved in your Fine Arts Community!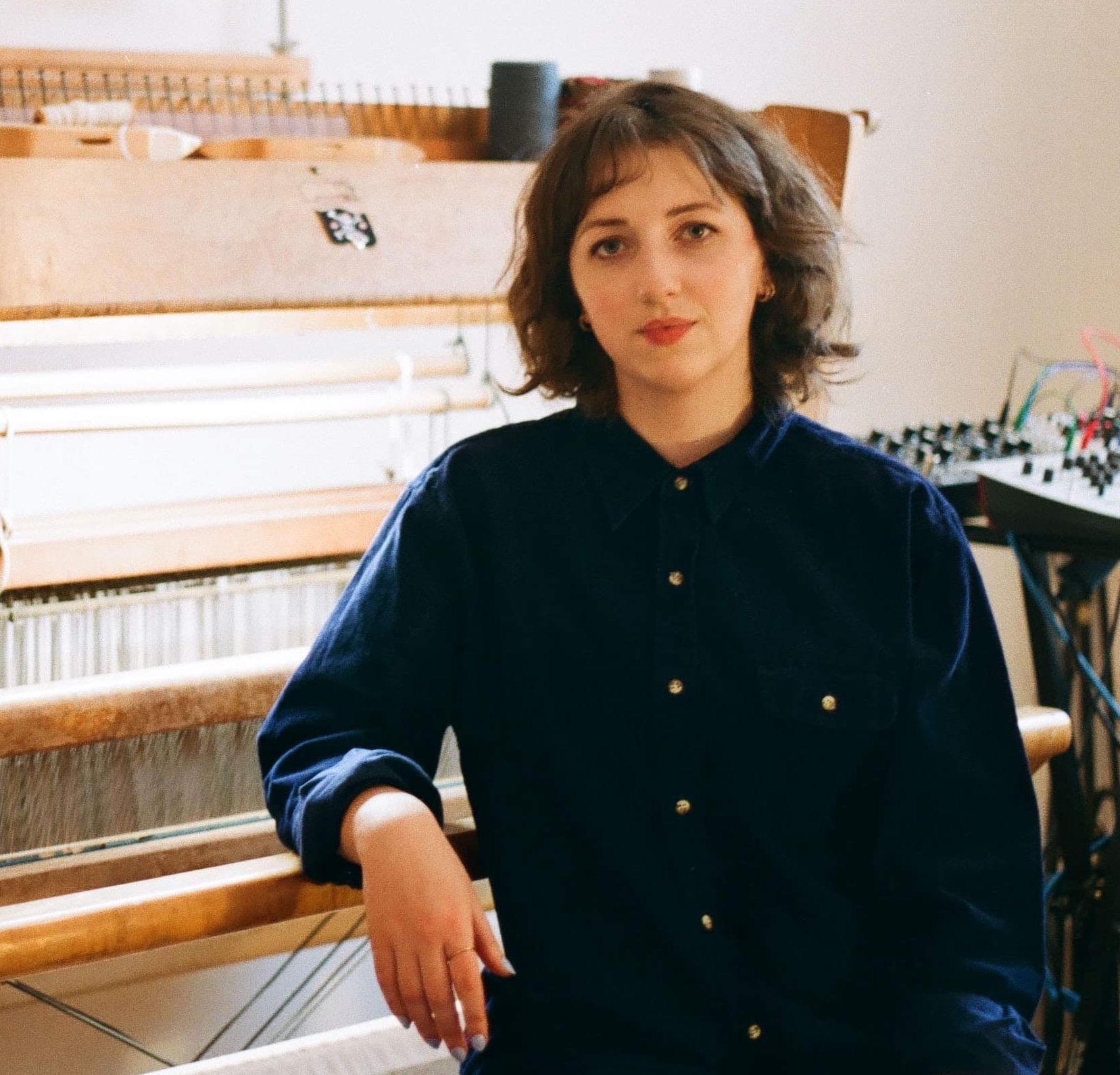 Maddison Schmitt

General Coordinator

Email:
fasalovesyou@gmail.com
Office hours:
Wednesday 9:00am -12:30pm Thursday 11:30-3:30pm
Pronouns: they
/him
Bio: Maddison is a theatre student pursuing their second degree in performing arts. They are dedicated to building stronger relationships between FASA's broad faculty of Fine Arts members, clubs, and associations. With a focus in their studies on interdisciplinary collaborations, sustainability and equitable practices, they hope that in their brief time as Coordinator they can help empower students and connect them to our community's various resources on and off campus. Maddison has worked as an actor, theatre producer, vocal and musical coach, as well as a dancer and designer. They are working on making their segmented artistic practices into a holistic and honest one.
Emily Sirota

Finance Coordinator

Email:
fasafina@gmail.com
Office hours: Tuesdays, 12:00 pm - 4:00 pm
Pronouns:
She/Her
Bio: I have two years left of my BFA in Intermedia. In my art practice, I'm into glitch feminism, poetry, archival video, TV, overwhelmed bodies, and making works about intergenerational anxiety and shame. I come from a long line of labour activists, so I'm super passionate about things like economic justice and knowing your rights as a worker. Come talk to me about grant applications, CARFAC rates, where to find money for your projects, and how to put together a budget. I would also really, really love to get emailsof your cute pet pictures.
Nesreen Galal
Outreach Coordinator

Email:
fasa.outreach@gmail.com

Office hours: Tuesdays
, 12:30 pm -4:30 PM in person
Pronouns:
She/Her
Bio: Heyyy everybody!! I am Nesreen Galal. I am an interdisciplinary artist residing in Montreal, it is my four year here at Concordia, double majoring in Studio Arts and Computation Arts. I was FASA'S 2021- 2022 graphic designer, and now I am excited to unite artists and indie galleries together and get to help the fine arts community!
When I am not studying and working, I am mostly doing art in my free time or listening to music! I'm a Virgo moon, Sagittarius sun, Gemini rising and my favourite shows are Twin Peaks and Marvelous Mrs Maisel don't forget to stay Groovy!
Alexandra Riesemberg

Clubs and Services Coordinator

Email:
fasaclubs@gmail.com
Office Hours: Mondays from 9am to 1pm and Fridays from 9 am to 11 am
Pronouns:
(she/her)
Bio: I am Alexandra Riesemberg, the Clubs and Services Coordinator! I am in my third year of Concordia, pursuing a BFA in Sculpture :)
Clubs and associations can be one of the most enjoyable parts of the on-campus experience, I'm here to make sure that you make the most of it! Don't hesitate to reach me at
fasaclubs@gmail.com
!
Emem Etti

Student Life Coordinator

Email :
fasa.studentlife@gmail.com
Office Hours:
Tuesdays 3 to 5:30 pm
Meetings are available in person and via zoom. All meetings must be booked ~48 hours prior to the meeting
Pronouns:
She/they
Bio: Emem Etti is a Nigeria-born, Vancouver raised filmmaker and visual artist based in Montreal, Quebec. Community has always been at the forefront of Emem's artistic work, and now as student life coordinator, Emem strives to create opportunities for wellness, community and continual engagement within the Fine Arts student body throughout the year. If you need advice, resources, or a study buddy, always feel free to reach out to your friendly neighbourhood student life coordinator.